Northeast India is definitely among the yet to be explored parts of India. Not only does this place attract fewer tourists but also has a population, which is scanty at best. However, the beauty of northeast India is unparalleled, to say the least. If you are a fan of the unspoiled landscape and rugged terrains, Northeast India awaits you. Here is a list of the coolest place you must definitely check out on your next northeast India expedition.
Nathu La Pass, Sikkim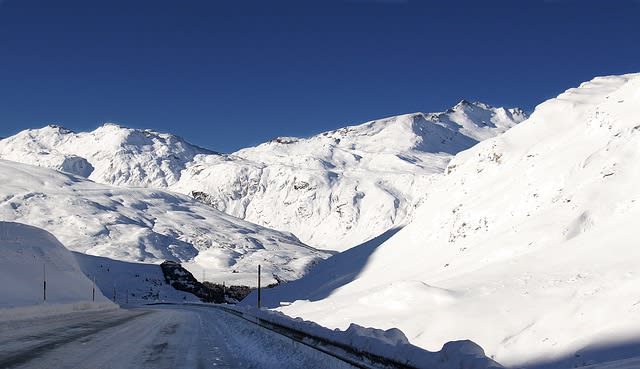 Nathu La Pass is among the most important passes in northeast India, especially from a touristy point of view. It literally translates to listening ears. A slow trek during summers is ideal, as oxygen is less in this hostile ground.
Ziro Valley, Arunachal Pradesh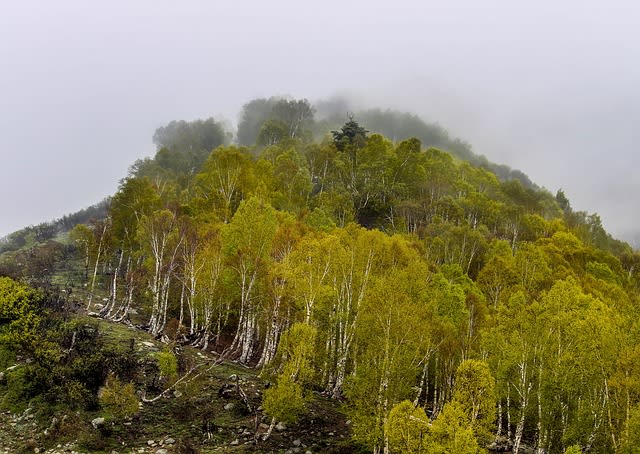 The Ziro Valley is extremely popular, especially with the music lovers. The Ziro Music Festival held here every year attracts enthusiasts from all over the world. This off the beaten path destination is among the coolest gifts of northeast India to the music lovers worldwide.
Haflong, Assam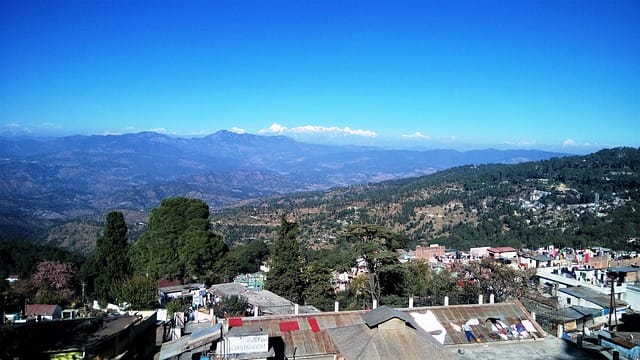 This charming hill station in Assam boasts of crystal clear waters and an unrestrained conversation with Mother Nature. If you love the offerings of Nature, you will surely love Haflong.
Pelling, Sikkim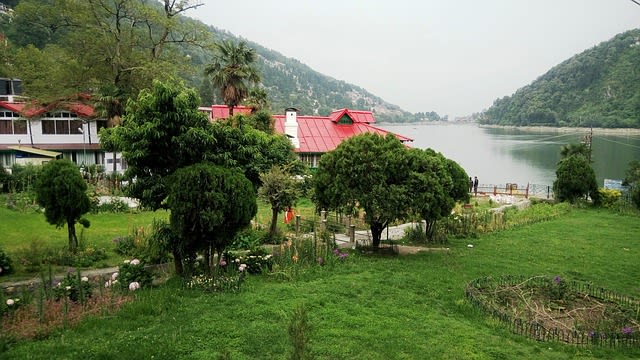 This panoramic town brings you face to face with the majestic Himalayas and promises a one on one with some of the highest Himalayan peaks in India. The cuisine and culture reflect a blend of Nepalese and Tibetan with a hint of Indian. There is nothing to not love about Pelling. Check out the Pemayangtse Monastery, Sing Shore Suspension Bridge, Rathong, Frey, and Kabru North.
Mon, Nagaland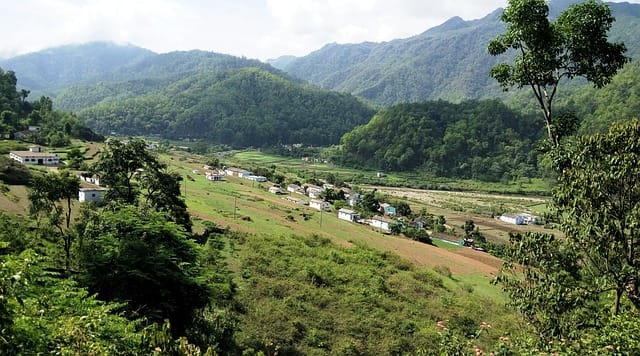 This little tribal district in Nagaland is famous for the tribal people and the exotic cuisine. Visit Chui, Naganimora, Shangnyu or trek to the Veda Peak. The little cozy cottages and the perfect cool weather ushers the perfect getaway.
Majuli, Assam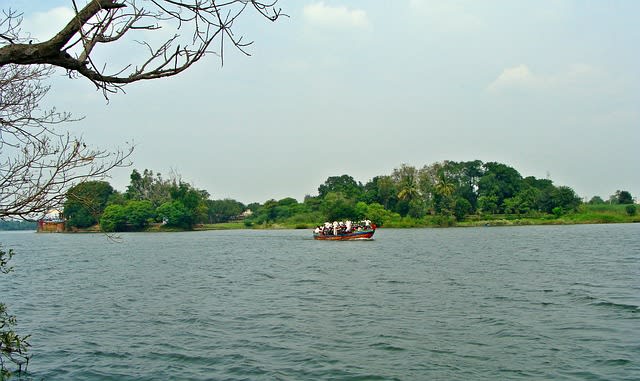 The largest riverine island on the Bramhaputra is also the largest riverine island in the world. It is also home to a large number of tribes, whose culture is as beautiful as the natural splendour of the island. A trip here is a must to completely immerse in the magic of northeast India. While away your time canoeing or bird watching.
Tawang, Arunachal Pradesh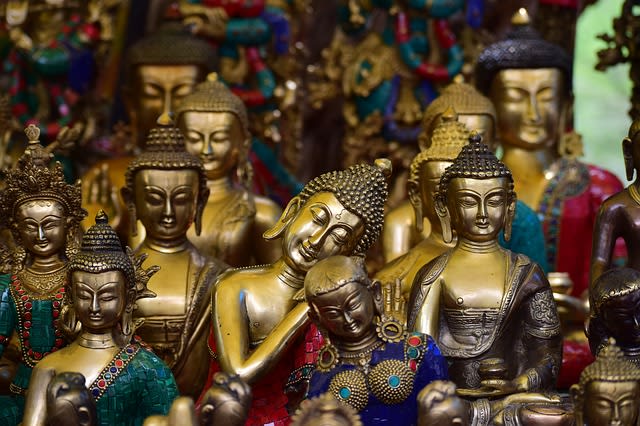 This town is most famous for its monastery that attracts several visitors to northeast India. However, there are other attractions like Taktsang Gompa, Nuranang Waterfalls, Shonga-tser Lake, Bap Teng Kang Waterfall, Pankang Teng Tso Lake, and Jaswant Garh to keep you occupied.
Sivasagar, Assam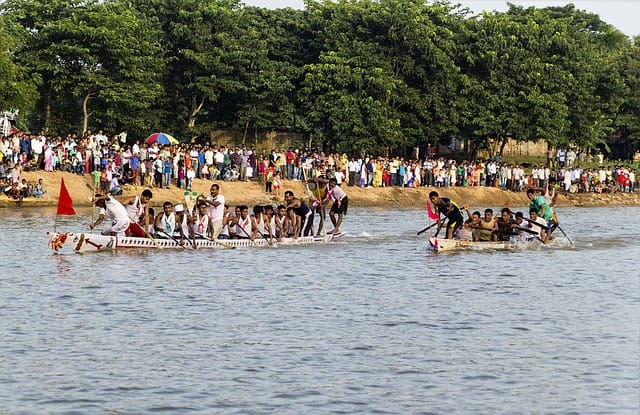 This destination is Assam is ideal for the seekers of divinity and hidden gems. Do not forget to visit the Rang Ghar, Shiva Temple, Tai Ahom Museum, Sibsagar Lake, Central Baptist, and Catholic Church. Also, check out Pani Dihing Wildlife Sanctuary and Anadaram Baruah Park.
Bishnupur, Manipur
This town is a fascinating image in terracotta and you will certainly feel transported back in time when you step here. This temple complex is extremely near to the Loktak Lake that boasts of the only floating National Park in the world. If you are visiting in April, the Cheiraoba Festival will be a treat to your senses.
Gorichen Peak, Arunachal Pradesh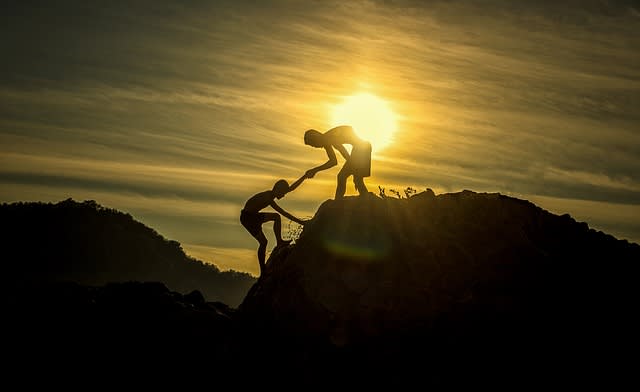 If you are a spirited mountaineer, you must attempt to scale this 6500m peak in Arunachal Pradesh. It is not too difficult but extremely thrilling nonetheless.  Needless to say, the view at the top is totally worth the climb. You can reach Gorichen Peak from Tawang.
Cherrapunji, Meghalaya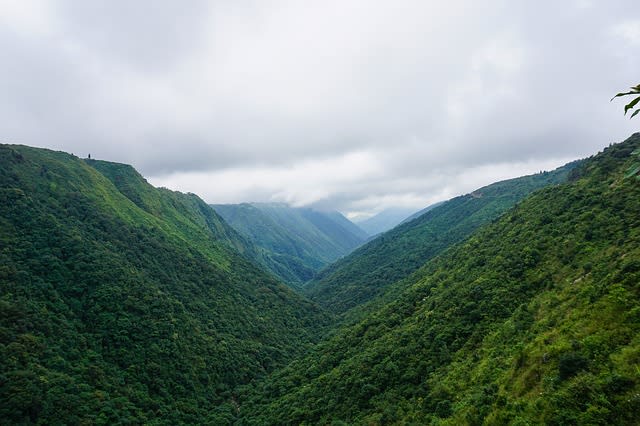 The second wettest town in the world also finds a place among the most beautiful towns. The verdant landscape, majestic waterfalls, and incessant rains make Cherrapunji an ideal location for the romantics. Do not forget to check out the living roots bridge while you are here.
Jaintia Hills, Meghalaya
Cave explorations in the Jaintia Hills are a perfect adventure for the thrill seekers in northeast India. Spelunking is a popular attraction here, especially in the months between March and June.
Ravangla, Sikkim
This quaint town in southern Sikkim is a paradise for the people looking from a break from the world. The serenity of Ravangla perfectly complements the varied bloom to ensure no one but Nature is your company. The sunrise is worth your while as well as a visit to the beautiful Ravangla monastery.
Dawki, Meghalaya
This town at the foothills of the Jaintia Hills in Meghalaya boasts of a transparent river. The Umngot River is one of the cleanest rivers in not only northeast India, but also the world. A boat ride here is certainly a surreal experience, especially during the winters.
Kaziranga National Park, Assam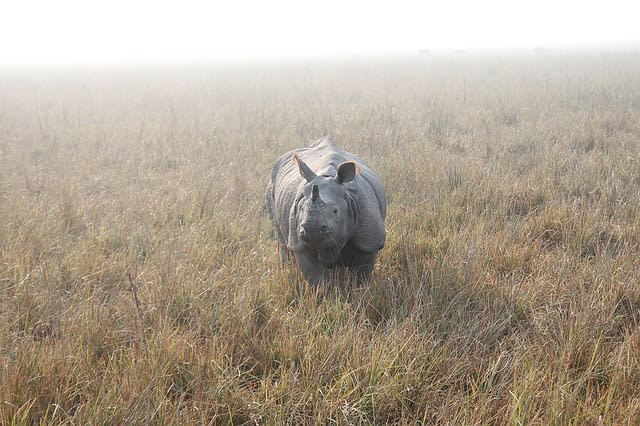 Famous for the world's largest population of the one-horned rhinos, Kaziranga is an endless experience of forests and marshlands. It is naturally a UNESCO World Heritage Site. You may also spot elephants, wild water buffaloes, and swamp deer during your visit here. Entry fee for Indians is INR 100.
This list is certainly not exhaustive. It is only an introduction to the best that Northeast India has on offer. Besides these attractive locations, the warm people, cool climate as well as delicious cuisine is bound to win your heart. So, without further ado, pack your bags and head to this yet to be explored paradise!